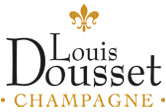 ROSÉ DE SAIGNÉE
ROSÉ DE SAIGNÉE
WINEMAKING

THE VINEYARDS

Terroirs: Single plot 'Les Corettes' in Verzenay
Average ages of vines: 68 years
Pruning: Cordon de Royat
Sustainable viticulture

THE WINE


Harvest: 2007
Vinification: Approx. 1 000 btls/year
Vinification: Enamelled steel vats
Blend: Pinot Noir 100 %
Without malolactic: 0 %
Bottled: June 2008
Disgorged: Februay 2014
Dosage : 0 g/litre
TASTING NOTES
A WINE THAT SETS THE STANDARD FOR OTHERS. A BEAUTIFULLY STRUCTURED WINE THAT IS DELIGHTFUL ON ANY OCCASION. AWONDERFUL APERITIF AND EQUALLY SUITED TO ENJOY WITH FINE DINING.
Appearance, a deep pink rosé champagne with a brilliant coppery, orange hue and teeming, tiny bubbles.
Nose, powerful with a strong hint of orange peel and blackberries and a smoky touch. Bold, full of character and warmth.
Palate, rather supple on the attack; full, fatty and generous; nicely structured by pleasant tannins. The effervescence melts nicely into the wine creating a soft tender texture that nevertheless has underlying power. The finish has all the length and warmth one expects of a Grand Cru, plus a suggestion of minerality right at the end.
Service. Serve between 8 and 10°C (46-500 F) in a fairly large glass. Serve as an aperitif or to accompany a meal.
AWARDS
New 2015