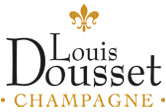 THE SECRET OF TERROIR
THE SECRET OF TERROIR
Within easy reach of Paris lies a magnificent vineyard, winding its way across 200kms of open, rolling hills. Bathed in sunshine and caressed by breezes that chase away excess humidity, the vines of this northern region thrive on well-drained soils, on gentle slopes where they are protected from the worst of the spring frosts in the plain below.
Just below the surface of the soil lies a bed of chalk which, without doubt, is what gives champagne its special character. Composed of the fossilised skeletons of countless marine micro-organisms, the chalk acts as a reservoir of water for the vines during the dry summer months and ensures that champagne-making is possible.
Generally, vines are planted to face either east and/or south; the few vineyards that are found on north-facing slopes are said to be "upside down". However these plots are by no means inferior in quality and they include the Grand Cru villages of Mailly and Verzenay, home of the Louis Dousset estate.
Whilst this may come as a surprise, particularly in such a northerly wine-growing region, it's worth remembering that the Montagne de Reims creates a natural barrier against high winds and that the northern facing slopes favour the growth of hardy and flavourful grapes. In other words it's the very location, which may at first seem paradoxical, that allows us to grow thriving, healthy vines that give wines that are pure and full of life.
The meticulous attention we give to our vines is the foundation stone of everything we do and it's this that allows us, year-in and year-out, to deliver a range of champagnes that are elegant, audacious and exceptionally complex.